Big Bad Breakfast is located at the very east end of 30A on the first floor of The Pointe

So far so good, on my solo visit I enjoyed the pancakes...I forgot to take a picture of them...as you can see I cleaned my plate.
New Year's Eve was the big test...a party of 7 with a wide age group. We timed it just right to beat the crowd. Everyone in my party were Northerners except for myself. One believed they have the best biscuit they have ever had. Well...I'm a SOUTHERN girl and I will have to decide that for myself. My mother made some pretty good biscuits however, one of my friend's mother made the best I ever put in my mouth. I wish I had asked her secret...you don't think of that when you're a kid. We tried many items from omelets to flapjacks to bruleed grapefruit. Everyone left satisfied and full.
Staff has been excellent and as a former server...I love love love servers that know the menu and have tasted the food. During cold weather you might want to go early...too cold to sit outside. They do have additional seating on the patio next to the pool...where you are welcomed to bring your furry family member.
If you loved the food as much as my friends they do have a cookbook there for purchase, would make a nice gift for your personal chef aka the cook in your family.
Where is your favorite place for breakfast in South Walton? If you go to Big Bad Breakfast let me know what you think and don't forget your post card.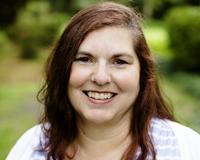 Born and raised in Alabama, Kathy's family chose this area of Florida to vacation more often than not. So, at an early age, she developed a love for this spot of "Heaven on earth". When her boys grew ....